Kontemporary Kimonos
Hand painted one-of-a-kind  silk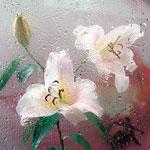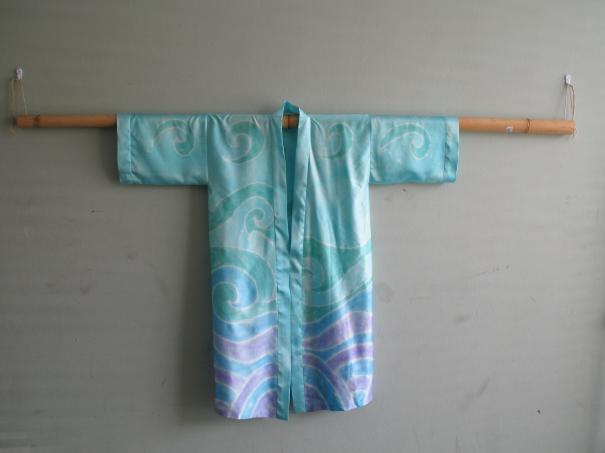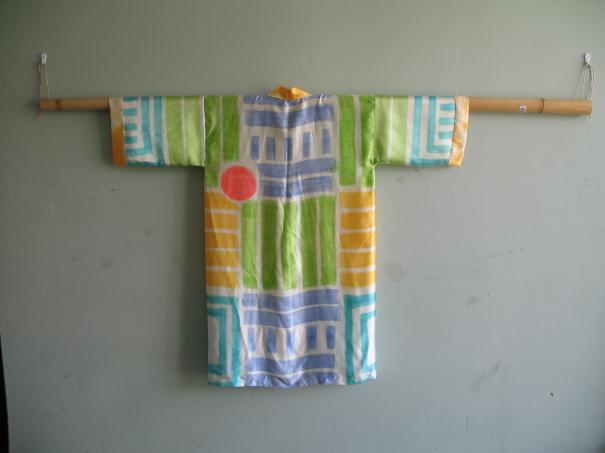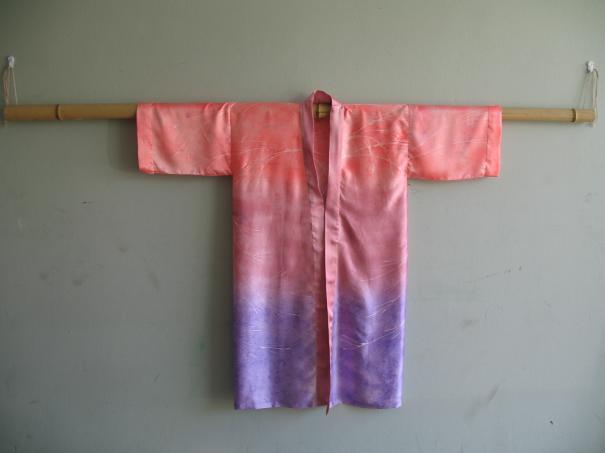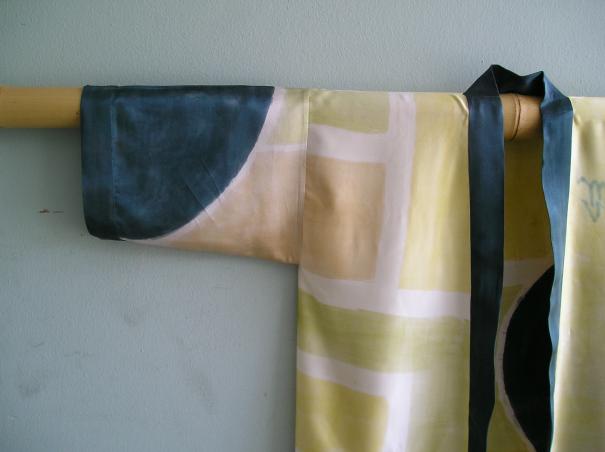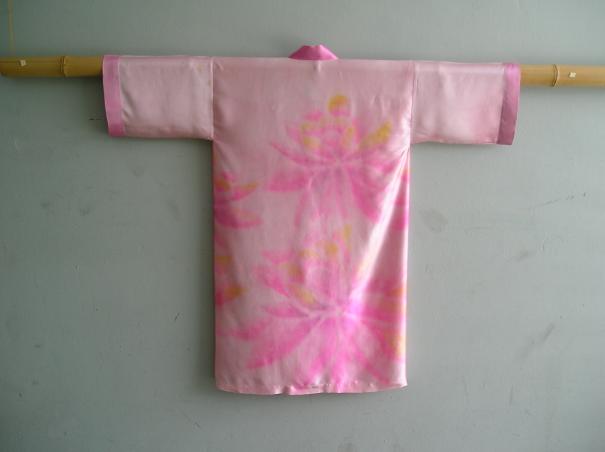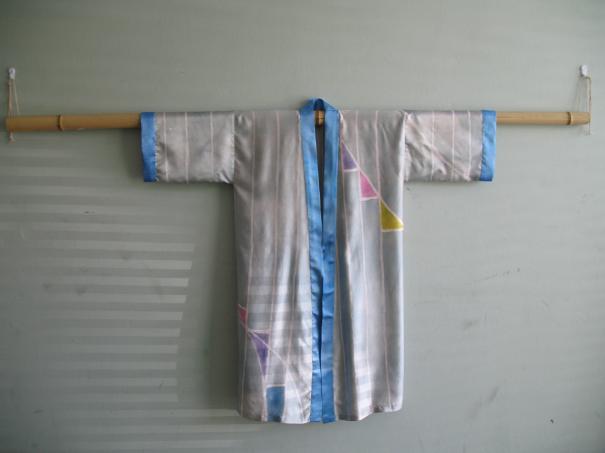 Kontemporary Kimonos, (as the line is known), are made of 19 mm silk charmeuse.  They have french seams and are hand finished.  I do three of each design in completely different color combinations, and use fiber reactant dyes that are washable or dry cleanable, although sensitive to direct sunlight. Each kimono is signed and titled and includes a COA.

     Themes are greatly varied, as are the techniques.  Some of the designs stem from conceptual inspiration, others are highly stylized versions of natural occurrences, others are purely decorative.  I have been working with different resists, airbrush and multilayered applications of the color.  I am also willing to do custom designs and/or colors. 

    The kimonos are wearable as fine lingerie or as exotic atire.  They are ∢one size∢ and measure 45  in. length (aprox.)The heaviness and smoothness of the silk makes them feel heavenly against the skin.

    They can also be exhibited as art pieces for the wall.